WRAPPED
IN
ROCK AND ROOTS
Hi, I'm Kevin. I make stuff.
We live in a California Coastal Redwood rainforest.

There are trees here 12 feet in diameter.
Ferns the size of cars dot the landscape.
Sun beams slant thru the morning fog.
Yesterday's rain still falls from the trees in twinkling diamonds.
Illuminated as they traverse the beams, seeming to fall in slow motion.

Many visitors swear this place is enchanted.
I live here. I agree.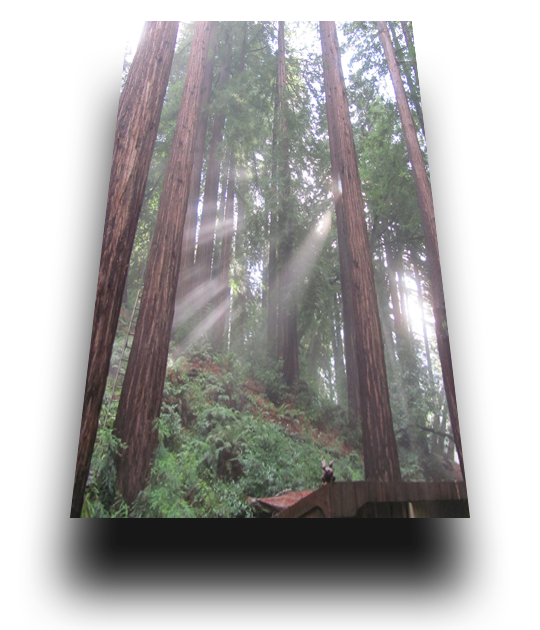 In our travels to ancient and historic ruins I have observed many examples where tree roots have enveloped
human art or objects, creating a fusion of human and natural art.
These things influece my art.
Nearby there were great cracks in the ground from the 1989 Loma Prieta earthquake.
In the years following the quake you could walk in under the trees and observe the roots, clutching stones in their grip.
A swirl of waterwashed stone, far from a creek.
Seashells in the mountain rock, 20 miles from the beach.
These things influece my art.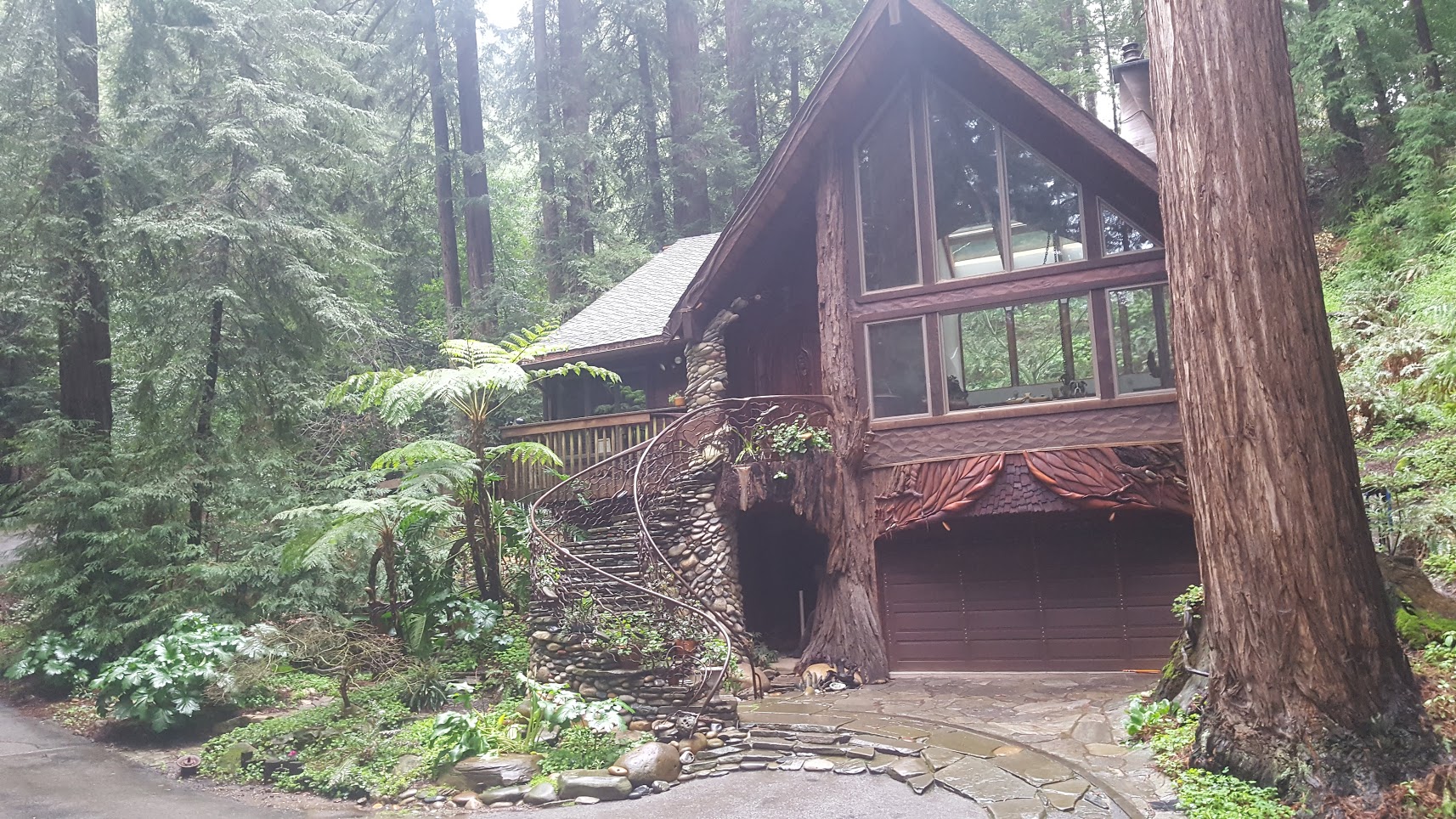 Click the images on this page after they roll over to see more.
Many of the fields below are empty.
I will be filling them in as I find time to organize the photos.
So check back once in a while and see what's new!